Real reindeer skull cap and antlers with crystal applique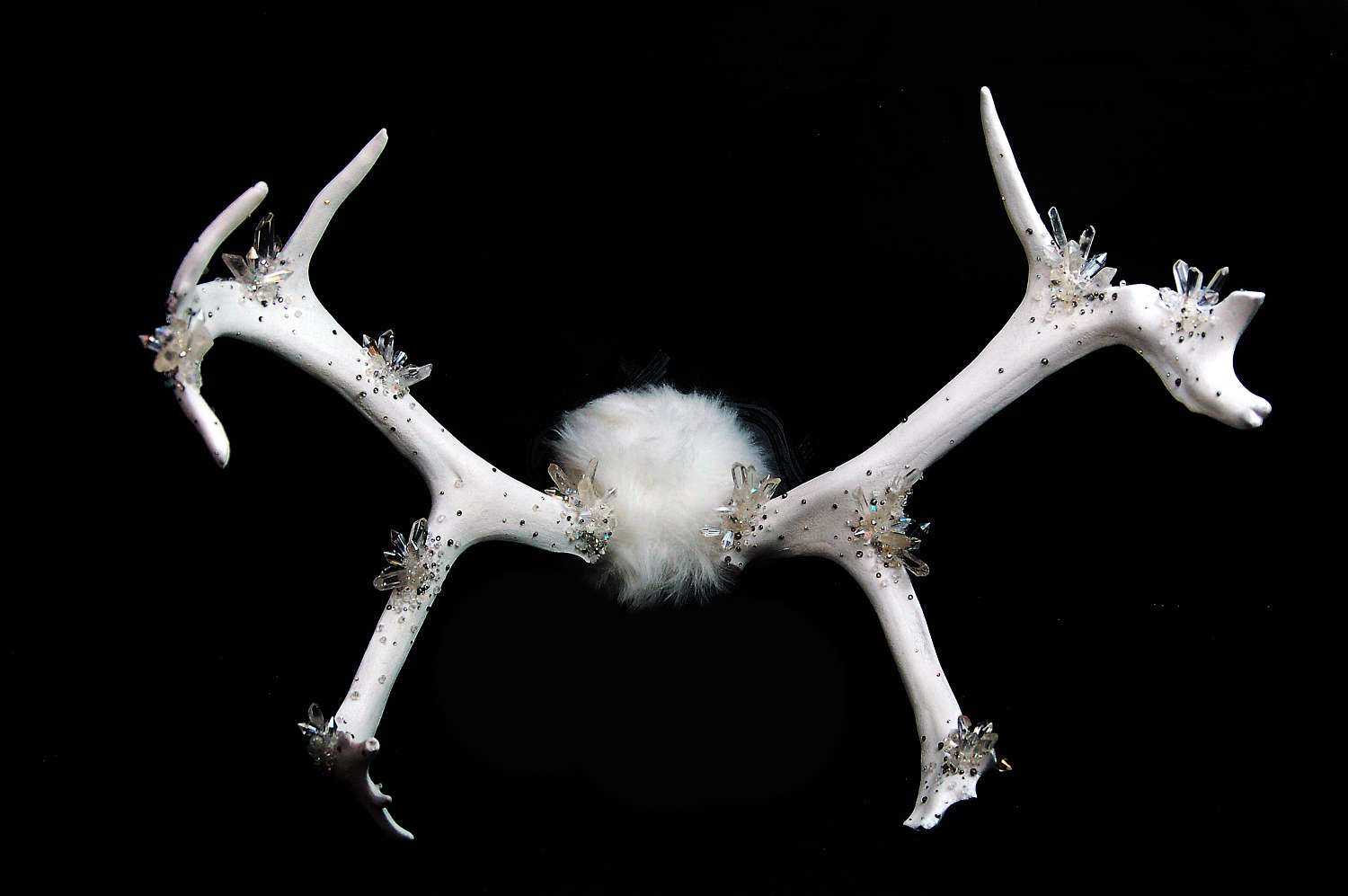 Real reindeer skull cap and antlers with crystal applique
This beautiful small reindeer skull has been hand painted in winter white with a lovely shimmer. I have created little pockets of crystals made with mixed glass beads and real crystal quartz shards. The crystal clusters are finished with various sized grey and clear crystal rhinestones and beads.
The skull has been covered in fake white fur and attached to an anthracite grey plaque for hanging on the wall.
This is a wonderful unique taxidermy piece for lovers of the winter feel.



THE REINDEER SKULL IS FROM AN ANTIQUE SHOP IN LONDON.