rabbit femur curb chain necklace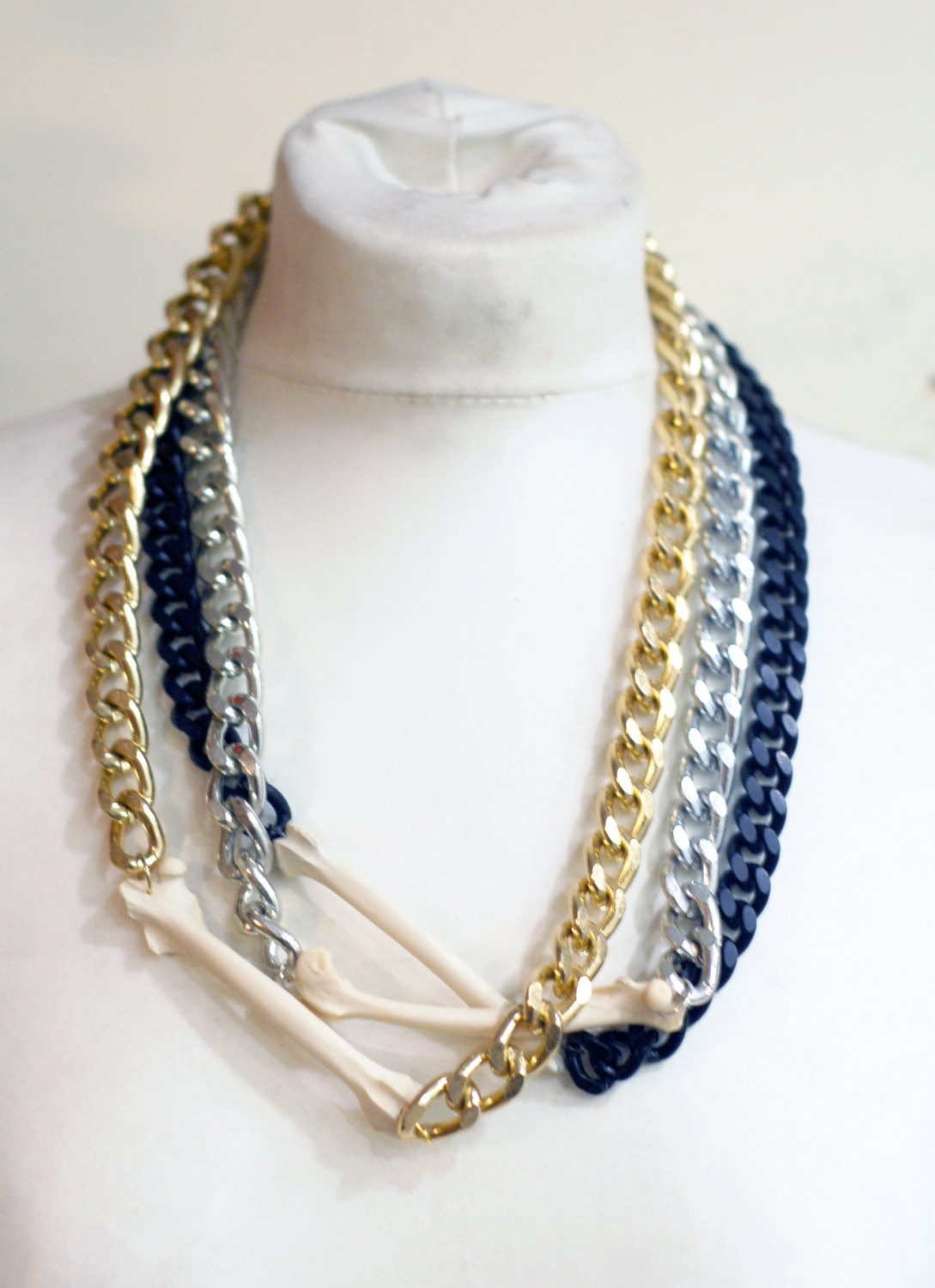 rabbit femur curb chain necklace
These necklaces are made from aluminum plated chain in the choice of 3 different colours. I have fastened a beautifully bleached rabit femur which fits nicely together on the side of the necklace.
Choose from three ccolours:
Black
Gold
Silver
Bronze coming back soon...
This is a very cool and unique piece, loved by many!
There is only one of these available so get it while it lasts!

These are made to order, so you wont get the one in the picture, but similar bones and same chain length.