Silver and Amethyst Bling fox mandible choker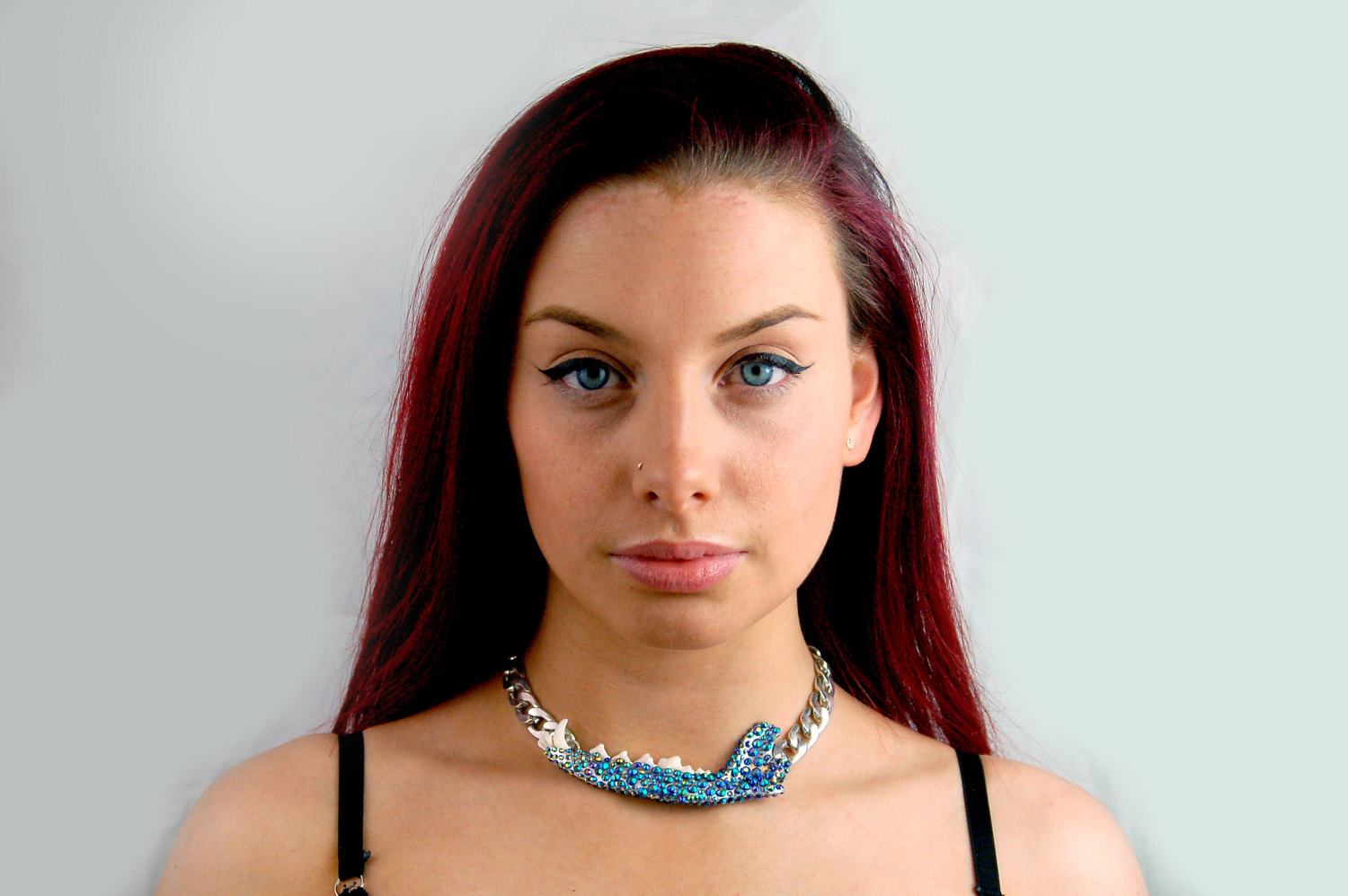 Silver and Amethyst Bling fox mandible choker
This is a fox jaw mandible I found in London. I have hand gilded it in silver leaf and decorated in glass amethyst crystal AB rhinestones. The chain is silver plated aluminium chain.
This necklace can be worn in any way as seen depicted in the photos. It is a wonderful statement piece, very rare in its design.

Customisations can be requested if you would like a shorter or longer chain.